Stuga 6, Ekshärad, Sweden
General information
Living area:
45 m2
Terrace Area:
9 m2
Bedrooms:
2
Bathrooms:
1
Amount of persons:
4
Sleeping places:
4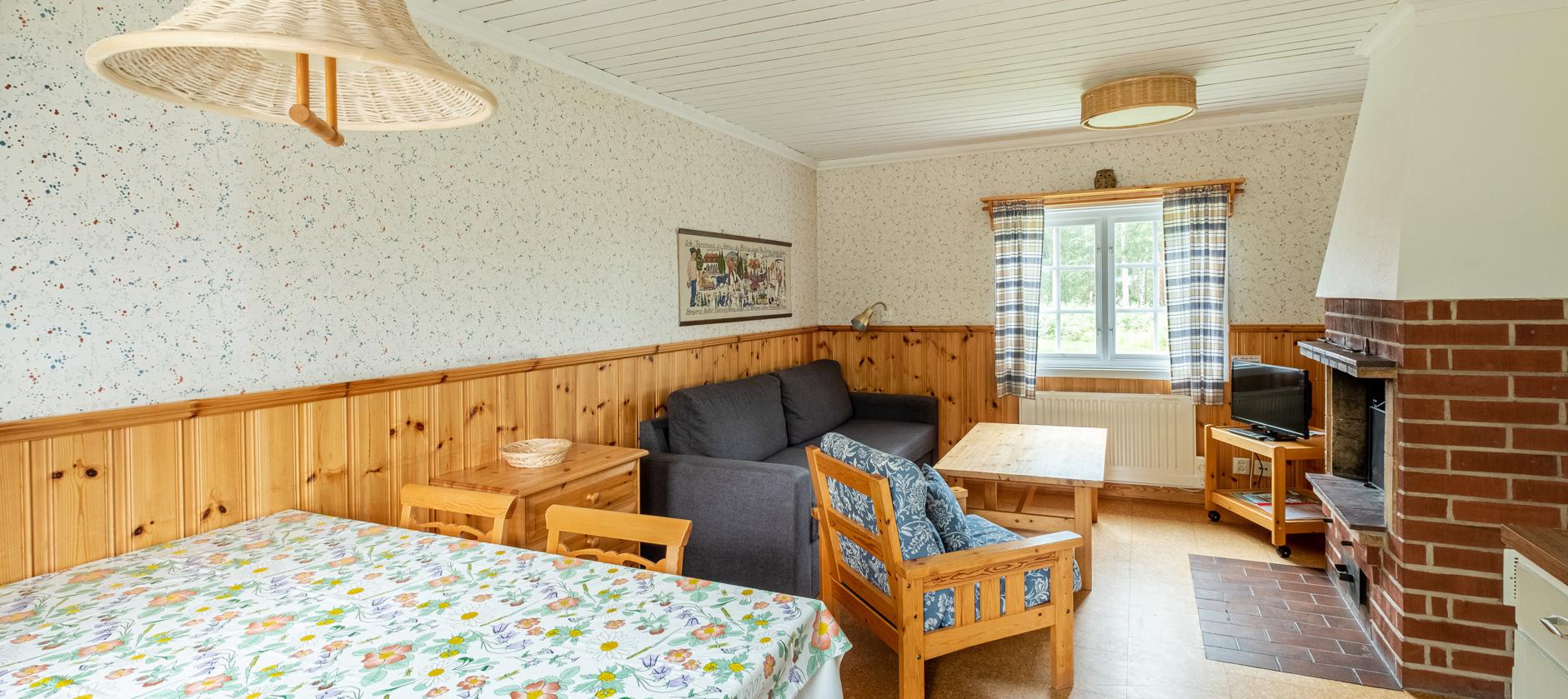 Stuga 6 is a cosy cottage of approx. 45m2. The cottage has two bedrooms, one with a bunkbed and the other with two single beds. The spacious living room has a fireplace and a TV. Bathroom with shower and toilet. The kitchen is complete with refrigerator, microwave, coffee-maker, toaster and an electric hob with oven.
The cottage is heated electrically. Wood is available at an extra price, so that you can enjoy a crackling fire in the evening.
Outside, on the porch, you can enjoy a cup of coffee or tea. Stuga 6 is available for dogs, at an extra price.
Do you need a camping bed or a highchair? Please, mail us before you come and we will take care of it.
Do you have any questions about this cottage? Please, feel free to contact us!
Zoover score of Stuga 6
The Stuga is located at the foot of Ekesberget (the Ekes mountain). From the Stuga you can walk towards Ekshärad to do your groceries (approx. 800m). Ekshärad is a nice village with a rich history. The beautiful church is the centre of Ekshärad. Ekshärad is located at the Klarälven river (the clear river). In Ekshärad, there are a number of good restaurants.
You can place your review here, if you also want to share your opinion with our visitors
Perfect place: fully equipped stuga, nice beds, nice view! You feel very welcome. Nice location near Ekshärad which is centrally located in Värmland. If you like Swedish nature….hiking, biking, canoeing, swimming, searching (and finding!) wildife: come to Ekesberget stugby. We sure will come back here.
Posted on: 08-09-2021